The Wild Carrot Cafe
fresh salad, wrap and soup
for you to try!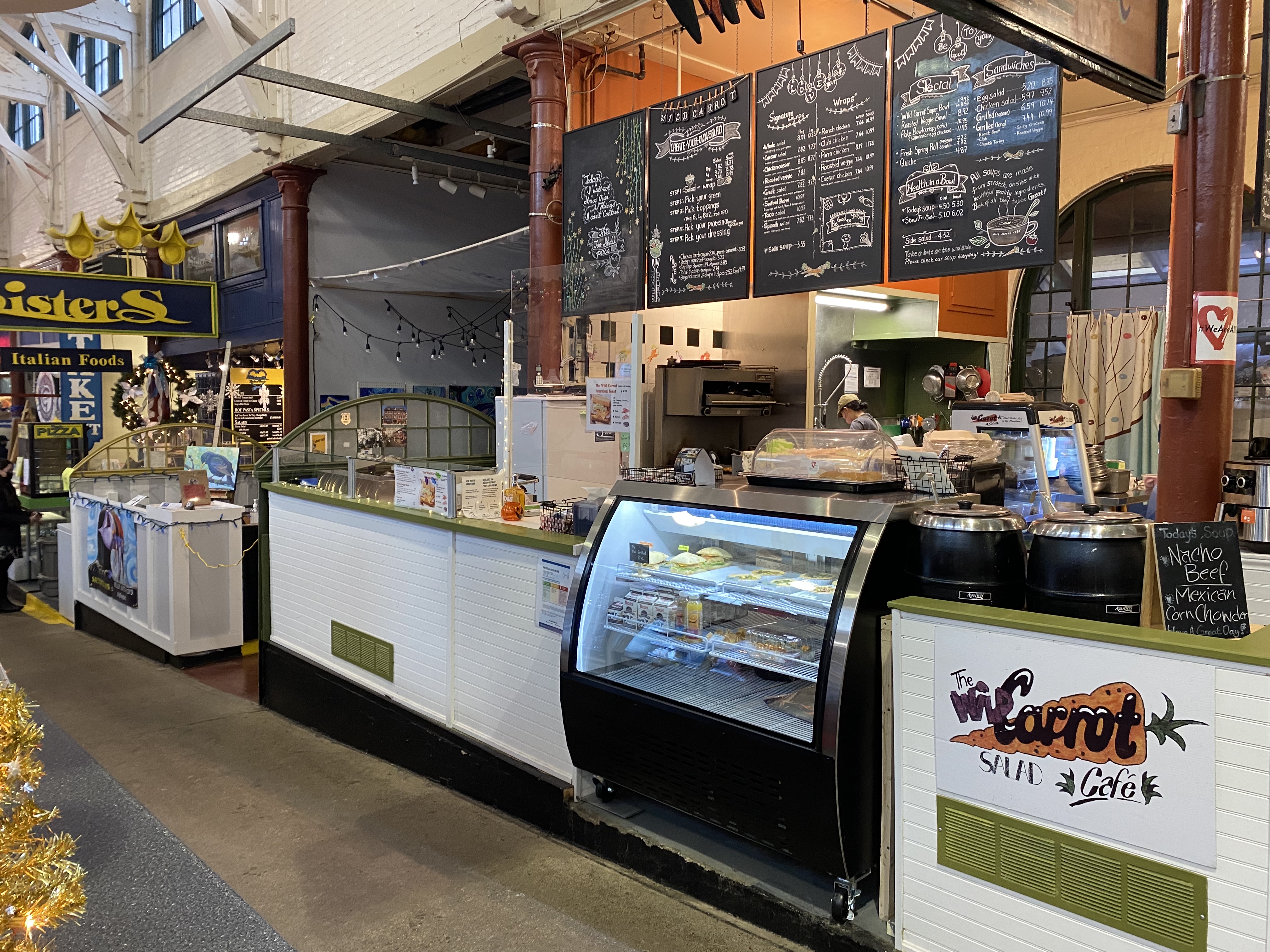 Be good to yourself
FROM OUR HOME-STYLE SOUPS, TO WRAPS, SANDWICHES AND CAFÉ SPECIALS, SAVOUR THE FRESHEST OF INGREDIENTS PREPARED DAILY.

Maybe you'll choose one of our salads. Or, create your own from our "Best in the Maritimes" salad bar. Our over 26-item salad bar was designed to offer choice, whatever your likes, dislikes or diet concerns. Seafood, vegetables, ten dressings (including fat-free options), home made croutons - they're all there.

In the heart of Saint John's historic City Market, the Wild Carrot crew work hard to bring you the freshest, fastest food, with great service and a warm welcome.
Catering & Platter
Ordering for an event?
try our catering!
Any
Question?
Send us an email with name and message
Once we recieve the email, we would send you back a confirmation email